Robot deep clean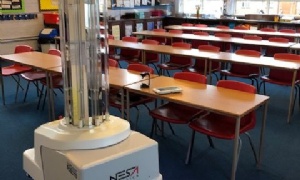 Mr Heath Williams, CEO of nesarobotics has assisted with the deep cleaning of our school using ultra violet technology to deeply cleanse the building. This technology has been used widely around the world in hospitals and airports and now comes to schools.
If you want to find out more please go to nesarobotics.com.
Please see the video of the robot in action at our school.
Thank you very much to Nesarobotics.