Future Music comes to WBJS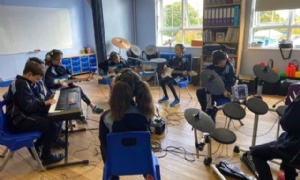 Future Music is run by South East Creative Arts and allows children with a wide range of experiences to work on different instruments and become part of a band. Lessons cover performance skills, techniques and team working skills to name but a few. Bands consist of up to 8 members. To book onto Future Music at WBJS go to www.southeastcreativearts.co.uk or call on 01483 892837.
Please click here to see a video.
Clubs will take place during lunchtimes.