Ingenious QR codes created for West Byfleet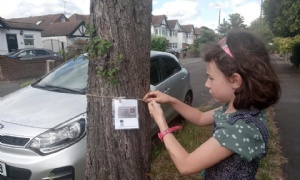 A great idea was created by Zara Bradshaw in Year 4 to create some QR codes in their children's encyclopedia in their garden linked to nature. Signs were created for their garden and around West Byfleet too. The idea has been sent to the National Trust for their consideration. Well done Zara!
A great Creative Friday event!