Great new "Outdoor Reading Library" ready for use.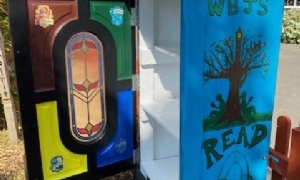 For a long time we have wished for an outdoor reading library stocked with books and benches to read outdoors. It is here and how amazing it is. Many thanks to Danni Hannington for using recycled materials to create this magnificent outdoor library.
Well done Danni Hannington - it is amazing!