Gardening volunteers get to work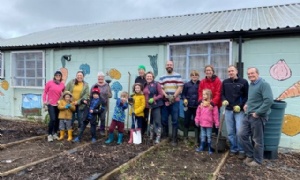 A fantastic effort by our gardening volunteers on Saturday March 7th. A great clearing operation of the beds and surrounding areas following our Winter, left the area ready for the children to plant vegetables and flowers.
A huge thanks to everyone, especially Louisa for organising the support.