Windermere to Coppice Wood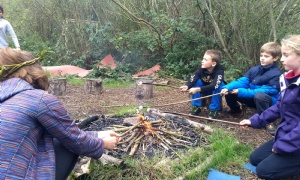 Windermere class enjoyed a great day out at Coppice Wood,
The children explored the woodland, they enjoyed the living willow structures and some new willow thrones.
They learnt to use secateurs safely and worked in small groups to cut the one year old coppice stems from 17 year old coppice stools. They were invited to make something of their own design from the bendy cut stems, building on last year's experience and skills learnt at forest school. They came up with crowns, short swords and wands.