School Productions
Our Year 5 and 6 2019 school production is:
Ali Baba and the Bongo Bandits by Craig Hawes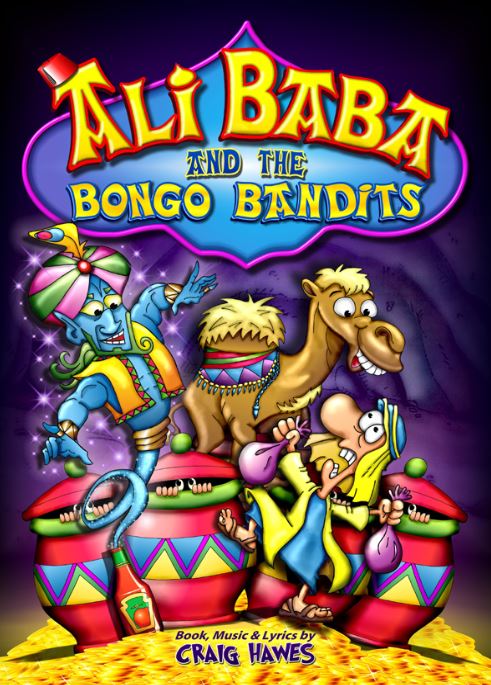 Production Description:
The ancient city of Old Baghdad is in chaos. Whilst the bustling bazaar is overrun with ruthless robbers, up in the palace Sultan Pepper's precious princess and Royal Ruby have vanished! To make matters worse, it seems the poor Sultan cannot trust his own Vizier, Mustapha Widdle, nor his mischievous monkey Booboo. So when Ali Baba discovers the hidden Cave Of Wonders, secret hideout of Balthazar Bongo and his bumbling bandits, it's down to him to save the day! But when his ravenous, tap-dancing camel Humphrey bites off more than he can chew and Ali is accused of royal robbery, his fate seems as sealed as the Cave Of Wonders itself! With the sands of time rapidly running out, will Ali escape the clutches of the evil Vizier? Will he find and free the imprisoned princess? And what's in store when Ali and Bongo finally meet... fez to fez? These mysteries and many more are revealed as we follow Ali across the dusty desert dunes to face forty filthy thieves, rescue a runaway princess, fly a magic carpet and release a genie from a bottle of ketchup!
For more information on this years production and to listen to song samples from the play, simply click the link below: